Classes

Call for a free trial class
Classes

PLEASE CALL (817) 237-5181 or generalmanager@sokolfw.org TO SCHEDULE A FREE TRIAL CLASS OR FOR MORE INFORMATION
SOKOL SCHEDULE OF CLASSES 2021
MOM & ME ( walking to 4 years)





Tuesday 3 PM- 3:45 PM
Walking- 4 years
$60 per month for 1x per week


LITTLE LEAPERS (4-5 years Boys & Girls)
Monday: 3 PM - 3:45 PM, 4 PM - 4:45 PM
Tuesday: 3 PM - 3:45 PM, 4:15 PM - 5 PM
Tumbling, Bars, Co-ordination skills
$60 per month for 1x per week
Girls Beginning Class- Level 1





Tuesday: 5 PM - 6 PM
Wednesday: 4 PM - 5 PM, 6 PM - 7 PM, 7 PM - 8 PM
Thursday: 4 PM - 5 PM, 7 PM - 8 PM
Friday 7 – 8PM
Girls 6+
Tumbling, Bars, Beam, Vault, Mini Tramp
$70 per month for 1x per week


Girls Advanced Level 1 & 2
Tuesday: 6 PM - 7:30 PM
Thursday: 5PM - 6:30 PM
Friday: 4 PM - 5:30 PM
By invitation. More advanced than Level 1 but not yet ready to think about team.
All events- Vault, Bars, Beam, Floor & Tumbling
$90 per month for 1x per week
Tumbling & Trampoline





Monday: 7 PM - 8 PM
Wednesday: 5 PM - 6 PM
Girls and Boys
A full hour dedicated to Tumbling & Trampoline
$70 per month for 1x per week


Beginning Boys Class 6+ years





Monday 4 PM to 5 PM
Tumbling, Bars, Mini Tramp, Rings
$70 per month for 1x per week


Adult Class





Tuesday 7:30 PM to 8:30 PM
$70 per month for 1x per week
NO CHILDCARE PROVIDED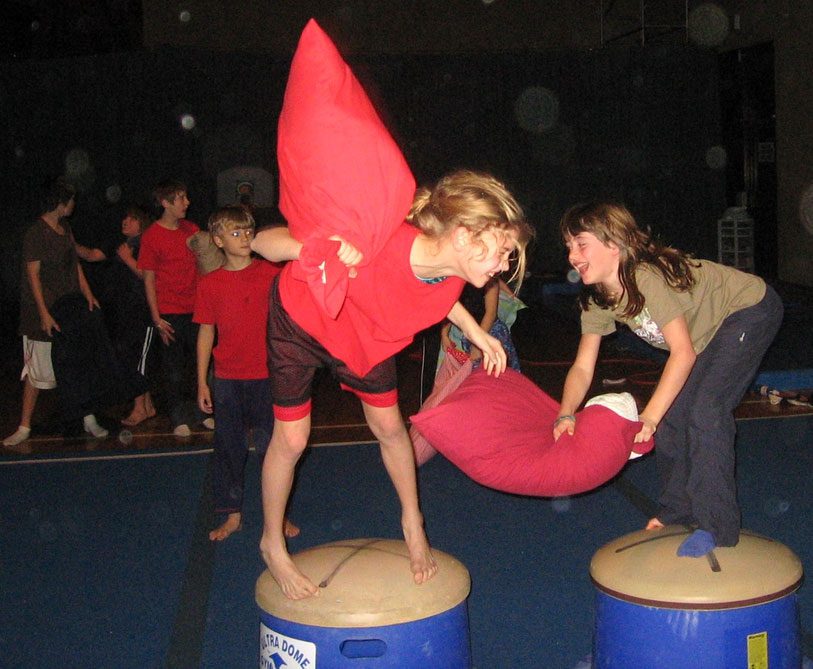 Tuition

ANNUAL FEES (Renews every January) $85 Registration & Membership; $35 Liability & Secondary Medical Insurance; $15 Registration & Membership for 2nd & 3rd children
$5 DISCOUNT FOR TUITION PAID BEFORE THE FIRST OF THE MONTH. (Does not apply to team or pre-team)
$5 late fee applied to tuition paid after the first week of classes.
Tuition is based on a four week month. There is no extra charge when there is a 5th week in the month as these is built-in make-ups for holiday closures.
Girls' attire: Leotard. Hair up & NO HAIR BEADS, BOWS, OR LARGE CLIPS. NO jewelry. NO GUM. Boys' attire: Athletic shorts and close-fitting T-Shirt.
FOR THE SAFETY OF OUR CHILDREN PLEASE DO NOT DROP OFF AT THE FRONT DOOR OR -- USE THAT AREA AS A DRIVEWAY. IT IS FOR EMERGENCY VEHICLES ONLY. FOR INFORMATION ON SEVERE WEATHER CLOSURE GO TO NBC CHANEL 5. As a general rule we follow EMSISD Closures.